Bobcats Fans Stand up…and get ready…for 10 days of Iowa Energeeeee!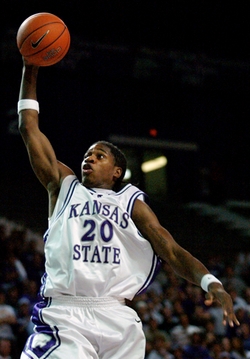 Captain Higgins revealed today that the Bobcats have signed forward Cartier Martin to a 10-day contract. Cartier played for the Iowa Energy in the D-League this season, where he averaged 20.6 points a game. He spent the 2007-08 season euro ballin' in Turkey and played college ball at Kansas State University.
Martin is the band-aid on the gaping wound left by Gerald Wallace.
Despite the set-back given to the Bobcats by Andrew Bynum, this pick-up tells me Larry Brown is serious about squeaking into the playoffs. As this team continues to patch things together, and with DJ Augustin out for another week (at least), one begins to wonder if the team can afford to give up Raymond Felton. I concur with Rick Bonnel..the Raymond trade is looking less likely every day.