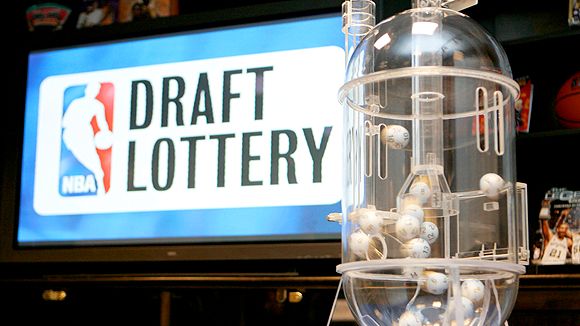 Reminder: the 2008 NBA Draft Lottery will be televised tonight at 8:00 on ESPN before Game 1 of the Boston/Detroit series. The actual lottery is done sometime before 8:00, and results are kept confidential until the televised unveiling.
Bobcats.com is reporting that GM Rod Higgins will be representing the team at the Lottery tonight. Hmmm, the Nets have us beat on that front, as they're sending Jay-Z. No word on whether or not Higgins is bringing a lock of Rufus Lynx's mangy hair as a good luck charm, as I suspect.
Chad Ford is steady killing the draft coverage on ESPN.com, with a lottery preview that touches on the recent history of the lottery, as well as his contribution to the Joe Alexander buzz.
DraftExpress.com has been visiting different workouts as well, highlighted by "exclusive access" to a "private" workout session featuring "The Big Secret" JaVale McGee. Nice gimmick for McGee — I might be intrigued if I weren't so cynical…
And of course, we've been on our grind here at Bobcats Baseline as well, with a multi-part draft preview:
Cross your fingers, folks!
-E